why couldn't it be fifty places? or six fears? that would've been a lot easier. so being the rebel that i am (yeah, right) i decided to post ten favorites instead of just six.
wild and crazy, that's me.
born and raised. my family is here. i was married here. my babies were born here. most of my best memories are here. and quite frankly, i think my city gets a bad rap. dallas is going through a shift right now, and we are moving in a good direction. east dallas is moving on up, and have you been to the bishop arts district? it makes me proud of this city i call home.


smells better than any place on the planet. the air is special in colorado. vacationed there my entire life and even moved there to work one summer. i associate this place with family, tradition, nature, and beauty.
my favorite city in the world. we try to go once a year and each time we leave, we are busy making plans for our next trip back. i love the people, the food, the music and the soul. there's no other place like it.
holy moly. i fell in love with mexico in tulum during our last vacation before we started having babies. it has a special place in my heart. we stayed in a hut on the beach, explored cenotes, and drank margaritas unlike anything else i have ever tasted. i long to go back.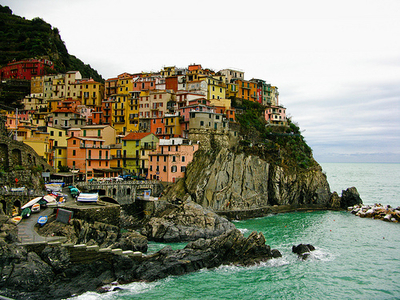 in college, i backpacked in europe with four girls. we did a quick three-week loop around a good portion of the continent, and through word-of-mouth from other backpackers, landed in cinque terre, italy in the middle of our trip. we never wanted to leave. five picturesque italian villages (which look just exactly as you imagine) sit cozily on the italian riviera nestled between mountains and the sea. we stayed in an apartment in the middle of a lemon orchard, ate gelato and laid on the beach every day. i will show it to chris one day.


nothing much to look at, unless you are really into giant football stadiums. but it will forever hold a special place in my heart. this is the place where i learned to be independent, made lifelong friendships, and met my husband. the people are among the nicest you will ever meet, the school spirit is undeniable, and the beer is cheap, cold, and plentiful.
*syracuse, new york~ dinners on screened-in porches, perfect summers, and precious time with family.
* rome, georgia~ fall leaves, thanksgiving dinner, loving on our nieces and nephew.
*nyc~ flea markets, subways, delicious meals at fancy (to us) restaurants
*chicago~ cubs games, architecture, and my beloved jessica.